Modeling Agencies in Venezuela
2
Modeling agencies in Venezuela that offer work opportunities for beginner and professional models. Modelisto is building a catalogue with the "greatest modeling professionals in the world". To be included or create a for your fashion team.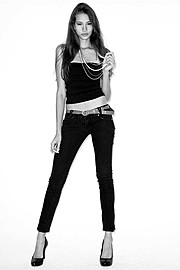 We are an Scouting Agency ran by Gustavo Granados, who after pausing his career as a model, has dedicated himself to the fashion industry, managing the career of talented venezuelans and many other nationalities on international level. Who thanks to his work as a model in different continents gained experience of knowing each and every ..
Somos Academia, Agencia y Productora Internacional de: Latin American Best Model en Venezuela, Best Model of The Universe en Panamá, Best Kids Model of The Universe en Curacao, Golden Catwalk International Awards – Premios Pasarela de Oro Internacional, Miss Venezuela Hibiscus y Chica Beisbol Venezuela. Nue..