Photographers in Turkey
3
Photographers in Turkey available for fashion and commercial photoshoots. Modelisto is building a catalogue with the "greatest modeling professionals in the world". To be included or create a for your fashion team.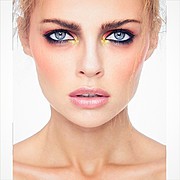 Burak Bulut is a photographer based in Istanbul, Turkey. He shoots portrait, fashion, art nude and commercials at his own studio. His work includes commercial work for clients such as: Turkcell, Eczacıbaşı, Borusan, Koç Sistem. He has a photography school since 2006.
Murat Aran is an Istanbul-based photographer who has been shooting since 2006. He holds an engineering degree in electronics and carries out his his profession in medical devices industry. Thanks to his primary job, he travels to a number of countries and cities in the neighborhood of Turkey, which allows him to work with models from di..