Photographers in Akwa Ibom
2
Photographers in Akwa Ibom available for fashion and commercial photoshoots. Modelisto is building a catalogue with the "greatest modeling professionals in the world". To be included or create a for your fashion team.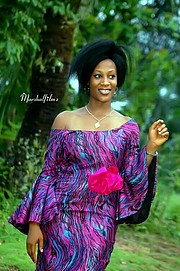 Ubong Akpan is a passionate photographer, a model and fashion stylist currently based in Uyo city Akwa. Ubong Akpan was a reporter in the cradle news paper industry 2015. my photography experiences includes working in the Northern and Southern part of Nigeria with prominent Designers.
Hi there, I'm a newbie photographer and I'm excited to share my passion for photography with you. While I'm still learning the ropes, I'm eager to explore the world around me through my camera lens and capture beautiful moments. As a newbie photographer, I'm always looking for new techniques and tips to improve my skills. I would apprec..