Modeling Agencies in Lebanon
2
Modeling agencies in Lebanon that offer work opportunities for beginner and professional models. Modelisto is building a catalogue with the "greatest modeling professionals in the world". To be included or create a for your fashion team.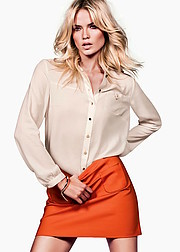 Nathaly's Agency is an agency based in Beirut. The agency was founded by Nathalie Fadlallah in 1988 whose is known in the modeling industry, both as a model and as an owner of the agency. Fadlallah started modeling at a very young age and made her way through ranks until she became internationally renowned. She then established her own ..
Founded by Georges H.Kaady Giorgio's Agency announced its opening at the Caesar's palace, Regency Hotel, Adma on the 26th of june 2003 in the presence of several media and advertising agencies and production houses representatives, fashion designers and many social figures. Giorgio's agency is a full service agency providing its modelin..