Photographers in South Korea
2
Photographers in South Korea available for fashion and commercial photoshoots. Modelisto is building a catalogue with the "greatest modeling professionals in the world". To be included or create a for your fashion team.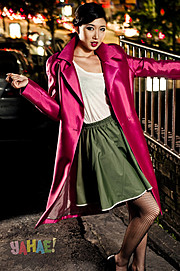 Ross James is a photographer based in Seoul and originally from Seattle, WA USA. His work experience includes from fashion to wedding and commercial photography. He is available for services internationally.
Sasha (Alexandra) Don is a Russian-born self-taught freelance photographer based in Busan, South Korea. She specializes in Fashion, Lifestyle, and Portrait photography, and is always ready for travel and is happy to work in collaboration with other artists/photographers. Available for photography services internationally.