Photographers in Barcelona available for fashion and commercial photoshoots. Modelisto is building a catalogue with the "greatest modeling professionals in the world". To be included or create a for your fashion team.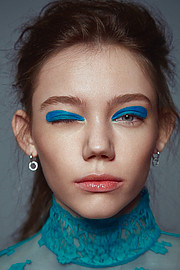 Julio Bárcena works with Fashion Brands, Advertising Agencies and Design Studios promoting their graphic image. He creates photographs and film that make a difference and turn the marketing budgets memorable images. Julio Bárcena has over 18 years experience creating commercially relevant images for adverti..
Kenneth Svendlund is a photographer based in Barcelona. Originally from Odense, Denmark, Kenneth shapes his style as a photographer and experiments with various styles and concepts and focuses on creating the genuine and true emotions that the viewer can enjoy. Available for photography services as well as collaboration with other model..