Modeling agencies in Heliopolis that offer work opportunities for beginner and professional models. Modelisto is building a catalogue with the "greatest modeling professionals in the world". To be included or create a for your fashion team.
Maquette is an agency in Cairo that represents high end fashion models, since the start in 2015, 10K Models Management has signed and developed some of the brightest new faces to work with the top photographers, Magazines, Catalogs and Designers. The agency's focus is on personal ma..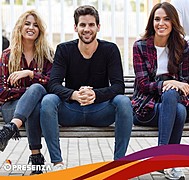 Presenza is an ushering & modeling agency based in Cairo. Presenza offers usher jobs for a range of promotional events.