Photographers in Spokane
3
Photographers in Spokane available for fashion and commercial photoshoots. Modelisto is building a catalogue with the "greatest modeling professionals in the world". To be included or create a for your fashion team.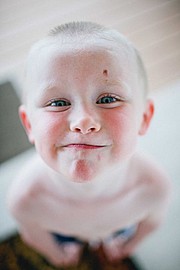 Anna Peters is a fine art photographer living and working in the Pacific Northwest. Drawing inspiration from natural light and the honesty of shooting with film, she seeks to craft authentic, effortless imagery that will stand the test of time. She has always been an artist, but she traveled a roundabout path to find photography as her ..
Photo retoucher Leslie Flores decided to describe her own experience in working with professional image editing services & freelance retouching. In the article you can read similitude of retoucher's and photo editing company's work. Also there you can find retouched sampes.