Models in Orlando available for photoshoot. Modelisto is building a catalogue with the "greatest modeling professionals in the world". To be included or create a for your fashion team.
Tara Booher is a model based in Orlando. She was a child model for many years and has been working to boost her career in modeling, acting and singing throughout the year of 2010 and want to gain even more success in the near future and coming years. She is a hard worker and loves being in front of a camera. She.. 5′7ʺ / 170cm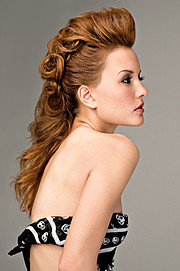 Brooke Baymore is a model and a student based in Orlando, Florida. She is the sister of Shannon Baymore also a model. Brooke's work experience includes photoshoots for puplications and promotions. Brooke has worked with Productions Plus/ The Talent Shop, BMG Chicago and AB FAB Orlando. Brooke is looking to expan.. 5′9ʺ / 175cm Born 1992
Bernadett Matassa is a fitness model and trainer. She owns along her husband BodySculpting Personal Fitness training center in Ormond Beach, Florida. Credits 1. 2010 IFBB/ NPC Ft. LAUDERDALE CUP PRO FIGURE, FITNESS & BIKINI (First Place) 2. 2010 EUROPA Orlando Fitness Model Search (..