Modeling Agencies in Utah ⋅
2
Modeling agencies in Utah that offer work opportunities for beginner and professional models. Modelisto is building a catalogue with the "greatest modeling professionals in the world". To be included or create a for your fashion team.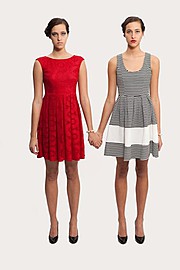 Utah

›

Salt Lake City

› 357 South 200 East
Niya Suddarth started out in this industry very young. Niya was at a rock concert in Tampa, Florida when she was approached by a scout from LA Models. At age 16 she moved to Los Angeles to start her modeling career. From LA Niya moved to New York, where she signed with New York Model Management. She has been signed with multiple agencie..
Craze Agency has successfully booked models, actors and extras since 1999. Craze Agency puts a premium on integrity, loyalty and the absolute best service possible. Craze Agency is proud to have achieved an A rating and membership with the Better Business Bureau. On Feb. 5th, 2012 Craze achieved the ranking of 43rd Agency in the world b..