Modeling Agencies in Nevada ⋅
1
Modeling agencies in Nevada that offer work opportunities for beginner and professional models. Modelisto is building a catalogue with the "greatest modeling professionals in the world". To be included or create a for your fashion team.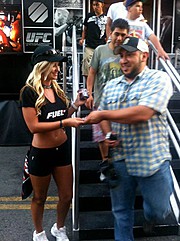 Nevada

›

Las Vegas

› 3726 Las Vegas Blvd Str.
With insight and innovation, Attract Agency aims to continuously build brands through experiential marketing in the top cities of consumerism by delivering incomparable service and flawless execution. Attract Agency is a full-service experiential marketing & selective staffing agency. It was founded with th..