Modeling Agencies in Delaware ⋅
1
Modeling agencies in Delaware that offer work opportunities for beginner and professional models. Modelisto is building a catalogue with the "greatest modeling professionals in the world". To be included or create a for your fashion team.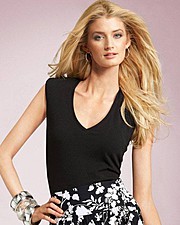 Delaware

›

Wilmington

› 17B Trolley Square
Barbizon of Delaware has been training and developing top models and actors for numerous years. We provide clients with well trained models, actors, singers and dancers! Our models and talent can be seen throughout the world on the runway, in magazines, on TV, and in movies! We represent models and talent f..