Photographers in Croydon
2
Photographers in Croydon available for fashion and commercial photoshoots. Modelisto is building a catalogue with the "greatest modeling professionals in the world". To be included or create a for your fashion team.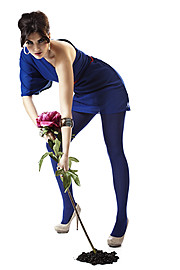 Davide Ranieri nato a Reggio Calabria nel 1983 Inizia il suo percorso collaborando con un agenzia di fotografia, occupandosi di matrimoni, cerimonie ed eventi. Si specializza nel settore moda grazie ai numerosi workshop di grafica e fotografia La sua curiosita', dedizione e passione lo spingono ad esporsi a..
We specialize in professional product photography and videos solutions. For our fashion industry clients we are constantly looking for the right talent to wear and present their products in a professional way.