Photographers in Guadalajara
2
Photographers in Guadalajara available for fashion and commercial photoshoots. Modelisto is building a catalogue with the "greatest modeling professionals in the world". To be included or create a for your fashion team.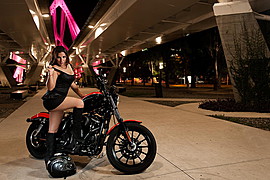 El negocio de la foto debe ser creativo y novedoso y divertido. Soy nativo de la hermosa ciudad de Guadalajara y mi historia comienza ahora. Soy fotógrafo oficial de mi familia y de la vida misma. El objetivo es utilizar la creatividad y las técnicas mas novedosas y equipo para encontrar una forma de expres..
Guadalajara, México. Egresado de la licenciatura en Medios Audiovisuales por el Centro de Arte Audiovisual (CAAV). Me definiría como un freak del cine e imaginante de tiempo completo. Inicié mi carrera en la fotografia experimentando en la edición digital. La realidad es que he sido casi totalmente autodida..