Modeling agencies in Mombasa that offer work opportunities for beginner and professional models. Modelisto is building a catalogue with the "greatest modeling professionals in the world". To be included or create a for your fashion team.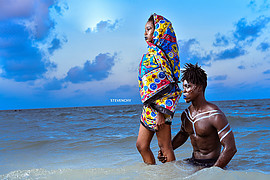 WHO WE ARE Terra Model Management is an up-to-the-minute fashion model management firm whose mandate is to identify talent in youth who are passionate about modeling, groom them to become exceptional fashion models and present them to the industry. PURPOSE To be the leading model management segment by providing ..
Eyez Modeling Agency is committed to building strong, trusted long-term relationships with our clients and models. We are, and always have been, a personalized model agency at the Coast and in Nairobi which has earned an enviable reputation for providing genuine and timely advice and consultation to its clients...