Photographers in Sydney ⋅
1
Photographers in Sydney available for fashion and commercial photoshoots. Modelisto is building a catalogue with the "greatest modeling professionals in the world". To be included or create a for your fashion team.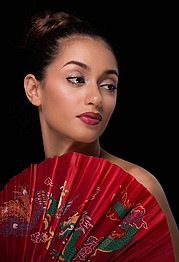 New South Whales

›

Sydney

› 11 Hunter St. Waterloo
Fabian Artunduaga is a photographer based in Sydney. He has wide experience on studio and outdoor photography mostly on female portrait and head shots and is confident on post production and editing. Fabian Artunduaga is a senior Graphic Designer having worked for 13 years. He has Education on Artistic and fashion photography and also h..