Makeup Artists in Malaysia ⋅
3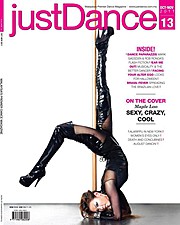 Rachel is a Freelance Makeup Artist. Her area of specialty includes Fashion, Photo shoots, Weddings, Advertising/Editorial, TV/Film,Catwalk, Makeup workshop. She is considered one of Malaysia's most exciting makeup artists. She is highly skilled, restlessly creative and truly loves her line of work. To her, makeup is about individuality..
this wiki is missing a contact email, help by adding it.
Makeup artists currently located in Malaysia that can be hired for make up services. Typical jobs include beauty, fashion, editorial as well as bridal makeup. Their work is present in almost all promotional magazine photoshoots where a model is involved. Depending on the MUA some also undertake creative for illustrations or special effects makeup for horror films.